Na Duong Coal - VVMI Company is an enterprise engaged in the coal mining industry, a vital sector for Vietnam's economy. In order to optimize production and management processes, the company has decided to collaborate with MID Vietnam to implement an advanced operational management document system.

This deployment project aims to establish an efficient management system to monitor and optimize production activities, document management, and internal interactions within the company. This includes managing information related to coal mining, human resource management, and various internal management processes.

Operational management documents, commonly referred to as "Enterprise Resource Planning" (ERP) systems for coal companies, are comprehensive software solutions designed to help manage and optimize operations within coal mining companies and related energy industries.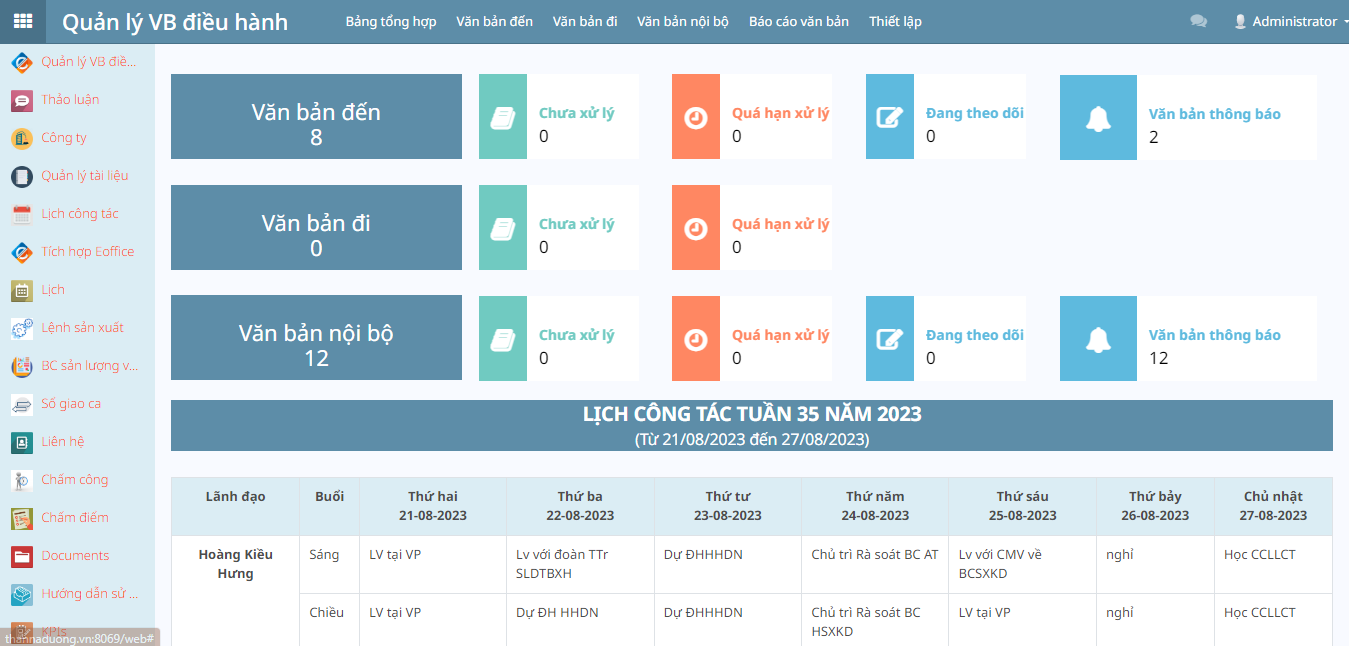 Here are some key functions and responsibilities of the ERP system for the coal company:

1. Mining and Production Management: The ERP system helps track the coal mining process, from production scheduling and resource management to product transportation. It provides information about the quantity of coal mined and inventory levels, enhancing the efficient management of the production process.

2. Document and Record Management: ERP allows for the organization and management of documents and records related to the company's operations. This minimizes the risk of important information loss and facilitates easy information retrieval.

3. Asset and Equipment Management: ERP helps monitor and manage physical assets such as machinery, mining equipment, and transportation vehicles. This ensures effective maintenance and repair of assets to maintain continuous production operations.

4. Human Resources Management: The ERP system enables the management of employee information, including payroll, attendance, and skill management. It improves recruitment, training, and human resource management processes.

5. Financial and Accounting Management: ERP supports financial tracking, including accounting, income, expenses, and financial reporting. It provides an overview of the company's financial status.

6. Customer and Supplier Management: ERP tracks information about customers and suppliers, improving customer relationship management and ensuring a continuous supply for production operations.

7. Reporting and Analysis: The ERP system offers the capability to generate reports and analyze data, assisting management in making decisions based on current information and forecasts.

8. Compliance and Security: ERP also helps monitor compliance with rules, regulations, and safety standards in the coal mining industry.

Some benefits that Na Duong Coal - VVMI Company can expect from this project include:

Enhanced information management to improve decision-making processes.
Optimization of production performance through efficient resource tracking and allocation.
Minimization of risks and incidents during coal mining operations.
Creation of a streamlined and collaborative work environment within the company.
In summary, an Enterprise Resource Planning (ERP) system for coal companies plays a crucial role in integrating and optimizing management and production processes. It enhances operational efficiency, reduces risks, and ensures the continuity of coal production.

If your business is seeking a modern solution to optimize management and production in the coal mining sector, please contact us at MID Vietnam Software Company. We are committed to providing high-quality ERP solutions tailored to your specific needs.

Contact Information:

Address: 16/117 Nguyen Son Street, Gia Thuy Ward, Long Bien District, Hanoi, Vietnam
Phone: +(084)943730142
Email: erptoancau@gmail.com
Website: https://erptoancau.com