Why choose us to deploy ERP software?

Choosing to implement ERP is an important decision and can greatly affect the performance and efficiency of your business. Here are some common reasons that businesses often consider when choosing us for ERP implementation:

Comprehensive integration: ERP integrates many different functions, such as financial management, human resource management, warehouse management, production management, and many others. This helps create an interoperable operating system, minimizes information separation and optimizes the performance of the entire enterprise.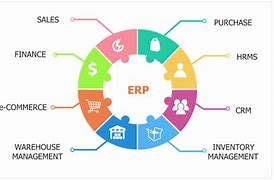 Enhance efficiency and productivity: ERP helps automate many business processes and optimize operations. This saves time and effort, minimizes errors, and enhances the productivity of departments and workers.

Improve business processes: ERP has the ability to optimize business processes, from ordering and production to sales and customer service. Business-related information will be organized efficiently and easily accessible, helping management make smart and quick decisions.

Increased flexibility: ERP software allows businesses to flexibly adapt to changes in the business environment. Modules and features can be customized to meet the specific requirements of the business.


Better management with analytical information: ERP provides real-time data analysis and information, helping businesses better understand their operations and make accurate data-driven decisions.

Enhanced security and compliance: ERP often comes with highly secure features, including access management and user behavior tracking. This helps protect business-critical information from security threats and helps comply with relevant legal regulations.

Professional Support Services: A reputable ERP vendor usually provides professional support, including implementation, user manuals, and technical support. This makes it possible for businesses to take full advantage of the software's potential and solve problems quickly.

It is important to thoroughly research ERP vendors, ensure that the software implemented is tailored to the specific needs of the business, and ensure that the implementation process is carried out professionally and reliably.

Thank you for your interest in implementing our ERP software! We are always happy to assist you with the implementation process and answer any questions you may have. To contact us, please use the contact information below:

Address: No. 16/117 Nguyen Son Street, Gia Thuy Ward, Long Bien District, Hanoi City
Telephone: +(084)943730142
Email: erptoancau@gmail.com
Website: https://erptoancau.com/